Vince Jones's Arbroath, Dundee and CONDOR page
Click Here for the Portal page.
Vince Jones is the son of the now deceased Petty Officer Goronwy Jones who was stationed at HMS CONDOR in the early fifties. Vince still lives and works in Arbroath. As his main hobby is photography he has contributed the images and memorabilia reproduced here. We are most grateful to Vince for his excellent contribution to this site.
Click HERE for the Vince Jones photo gallery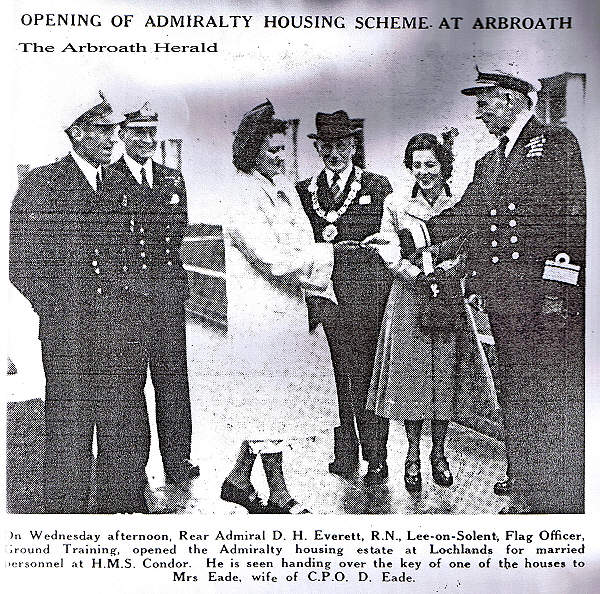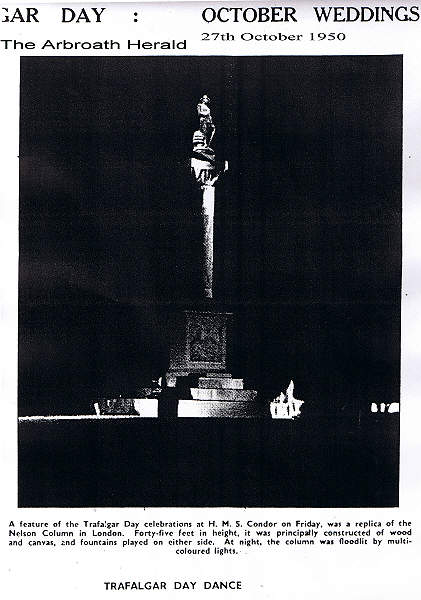 As part of the 1950 Trafalgar Day celebrations at HMS CONDOR, a 45-foot replica of Nelson's Column made out of wood and canvas was erected, complete with fountains and floodlights.